The brief was to produce a purely typographic publication, which expressed the content of an article; I chose The Crystal Goblet by Beatrice Warde. This brief set in my second year at university. The publication is hand bound and all of the images are my own.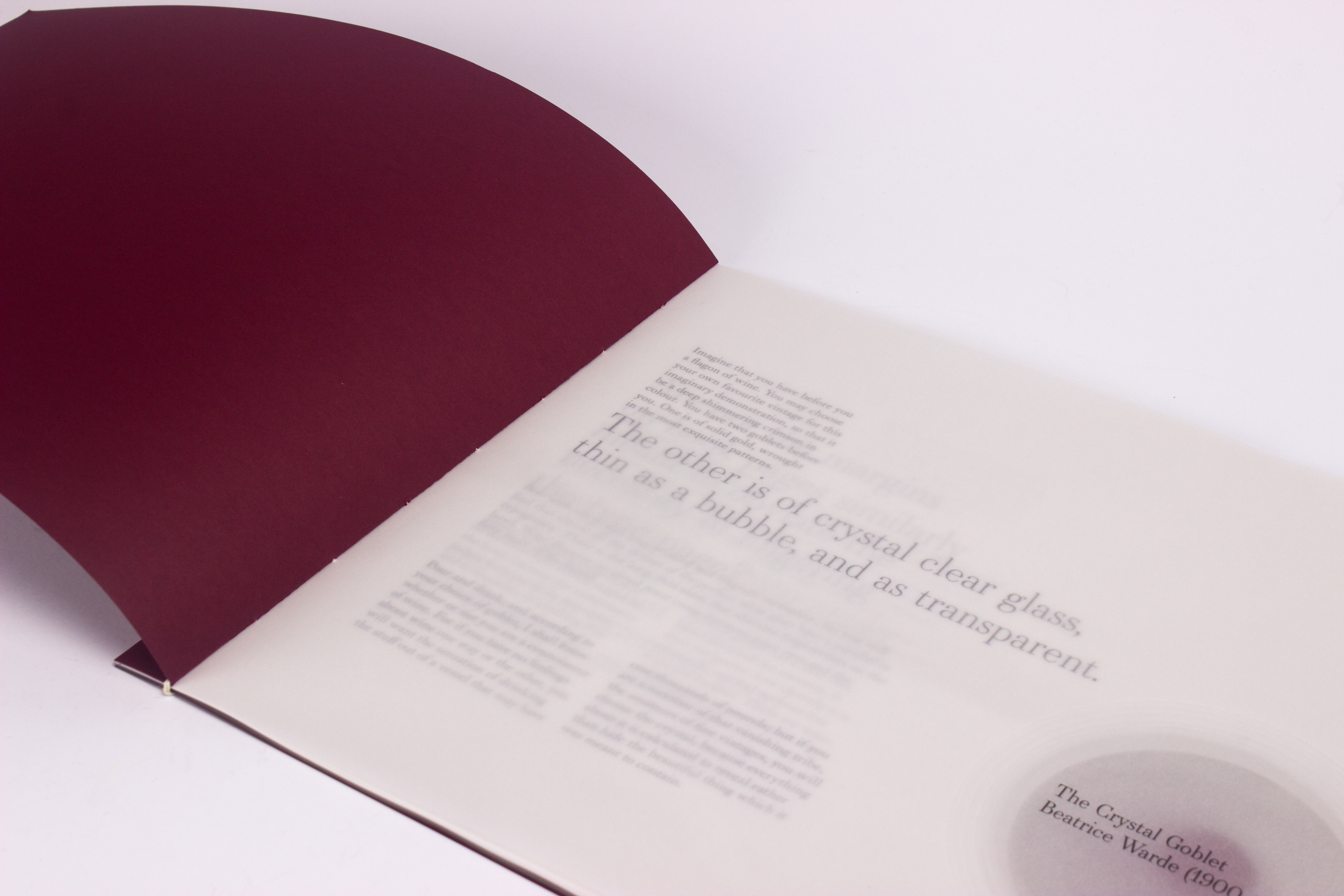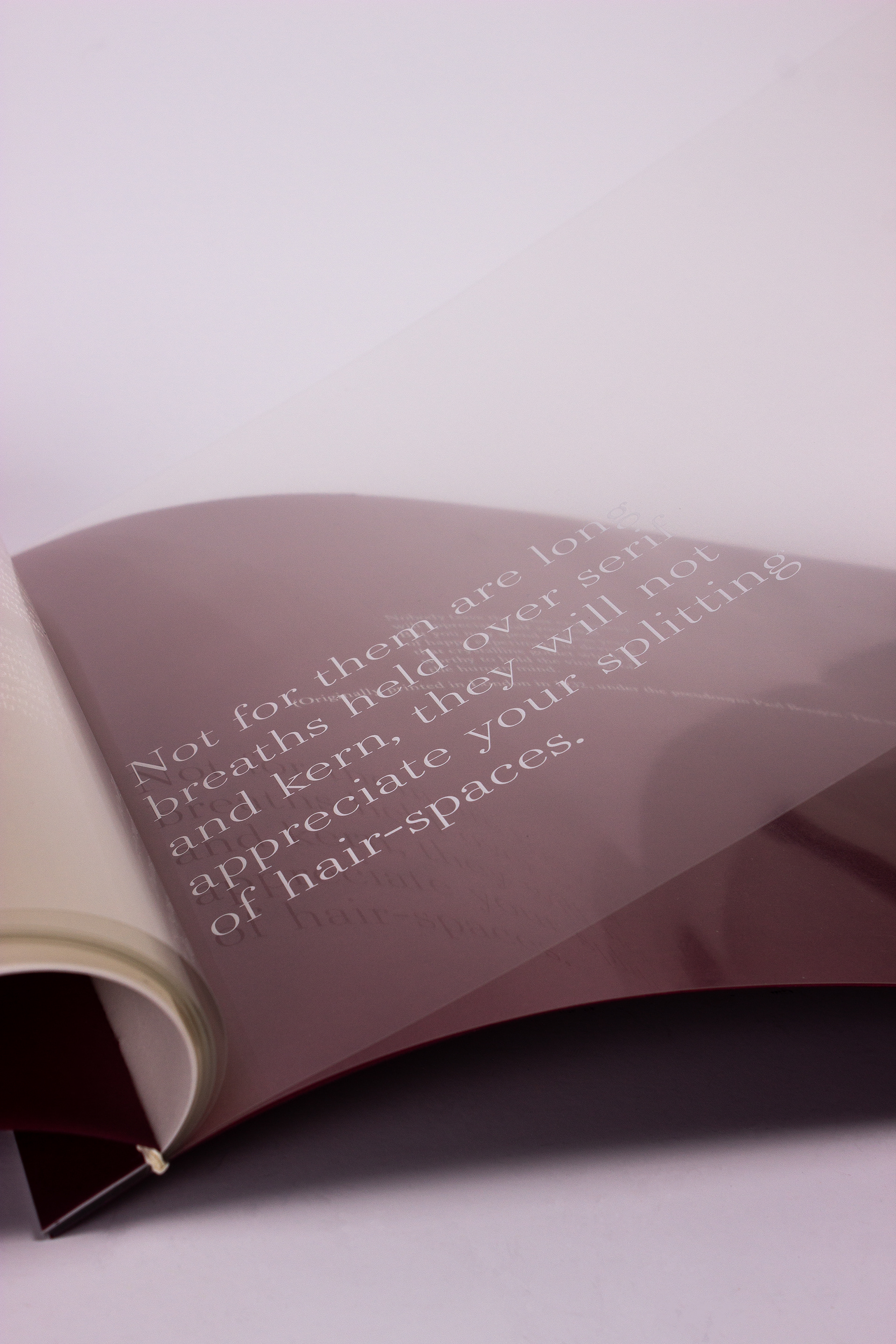 The Crystal Goblet is an extensive article which explored the craft of typesetting and how it is significant to the reader's experience of a text. The text is saturated with beautiful metaphors, particularly of a crystal goblet of wine; this was what I used as the basis of my response.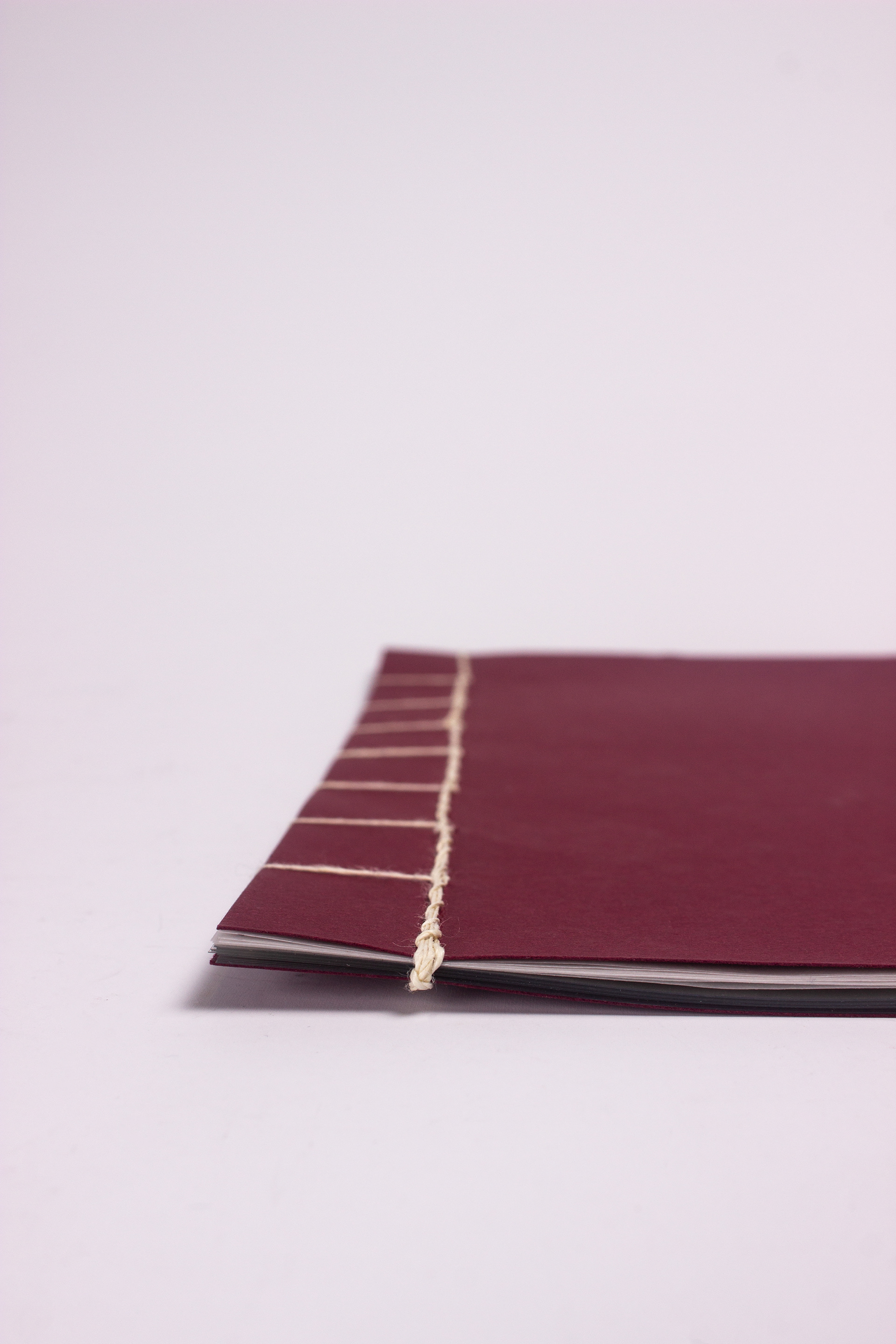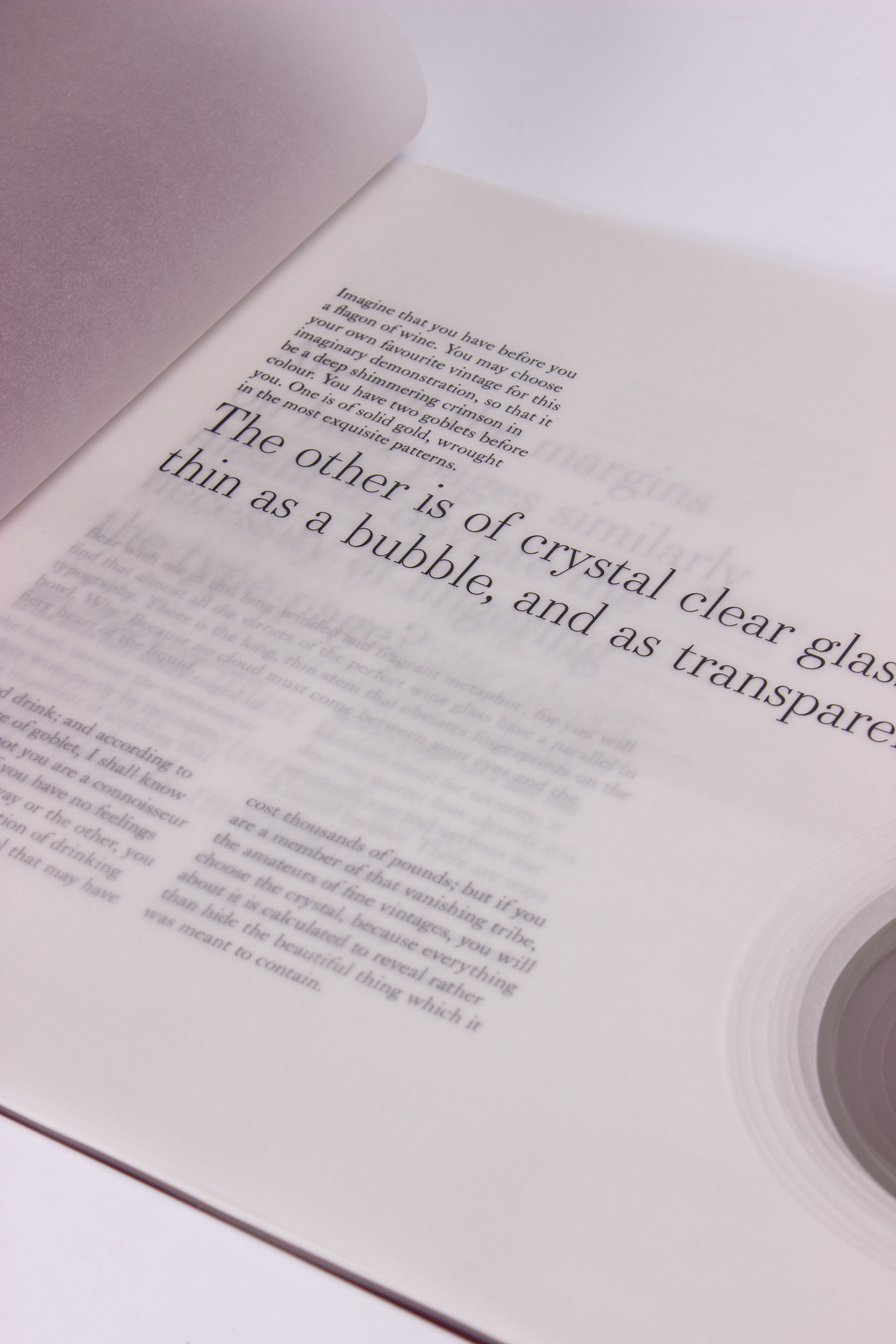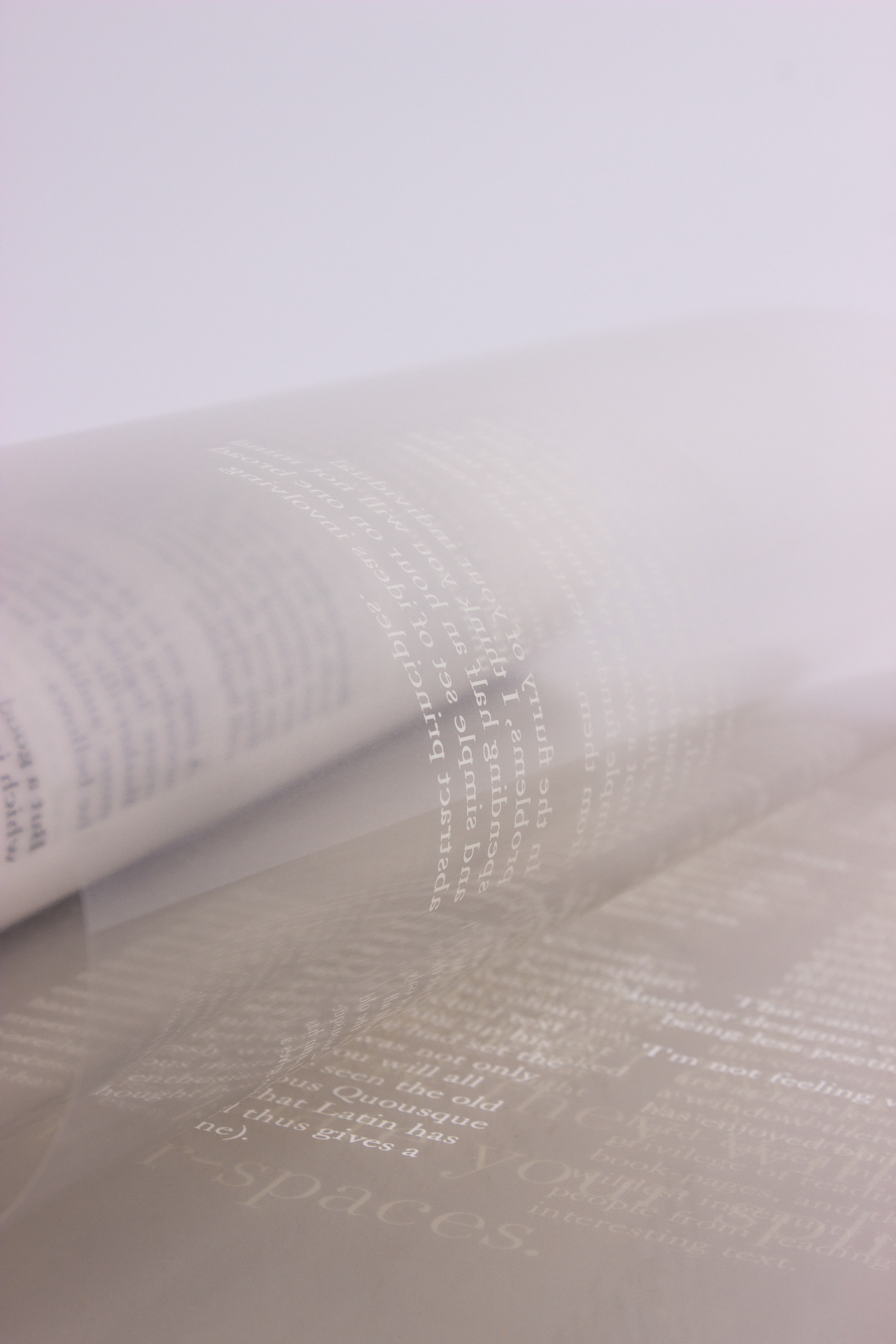 My response was an A3, 24 page publication that emphasised the image of the crystal goblet with tracing paper and acetate pages. The tracing paper pages used black ink for the copy, whereas the acetate used white. I chose two serif typefaces, one for the body copy and another, characterised by rounded 'dripping' serifs for the pull quotes, which I felt complemented the content of the text.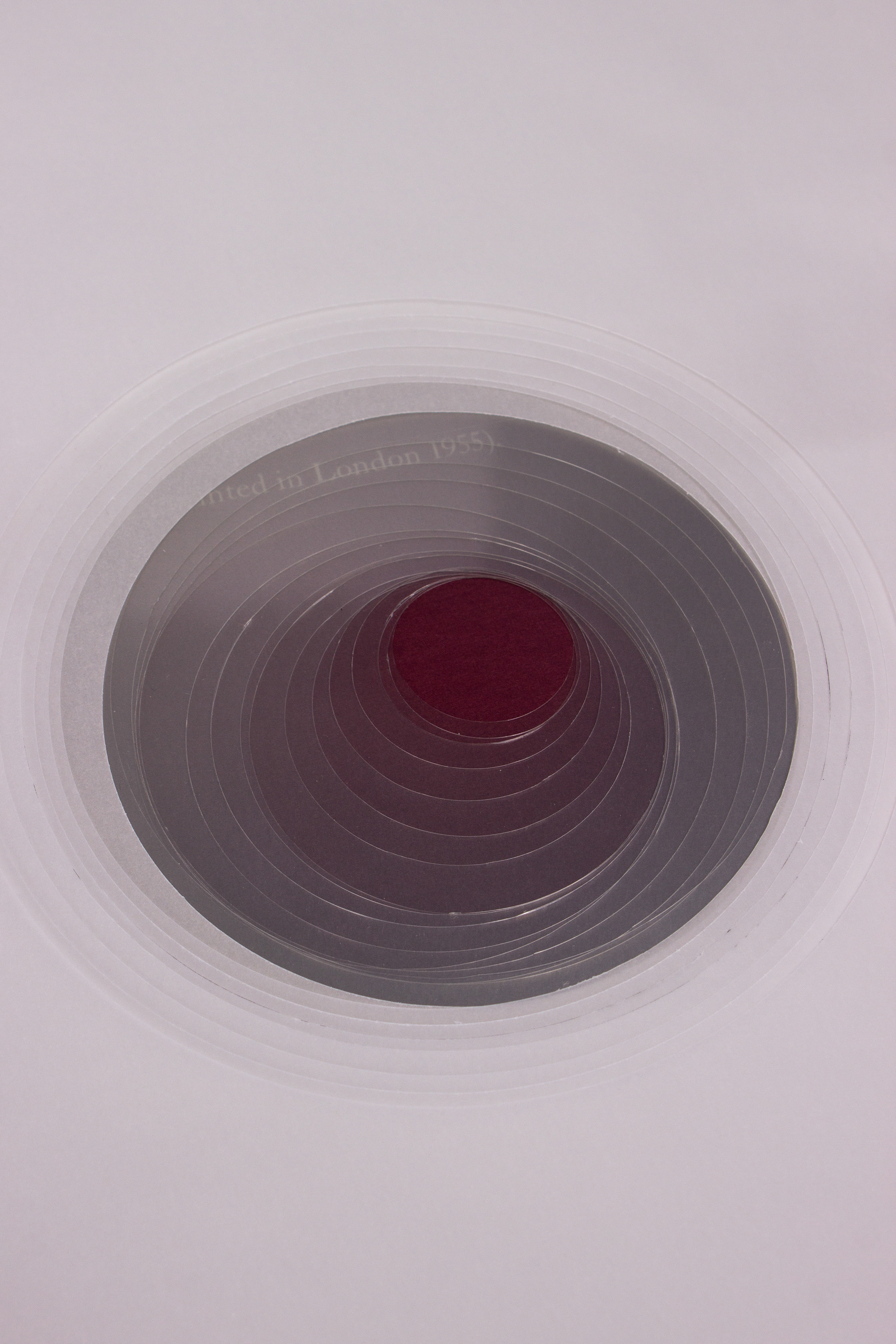 Out of each page, a circle was cut in the bottom right hand corner. The circles got progressively smaller, and the last circle reveals the rich burgundy back cover. An abstract motif of a wine glass from above can then be seen on the first page. However, does not detract from the delicacy of the type.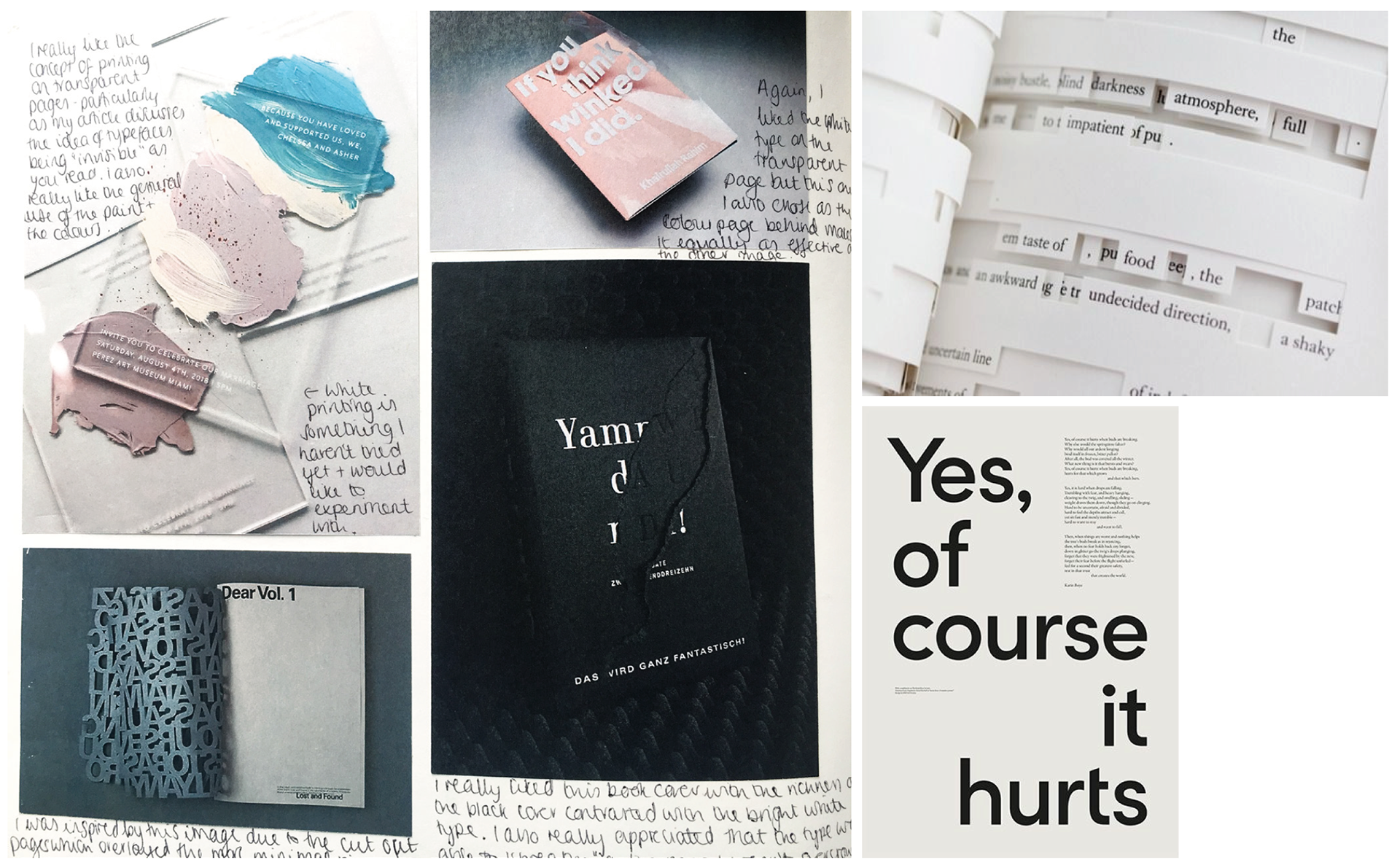 My development began with extensive research into the use of processes and materials that pushed the attention of the viewer to the typography on the page. As the article detailed the beauty of typesetting, it was appropriate for the publication to emphasise the way it was typeset rather than use too many gimmicks or loud typography choices. I considered the use of the grid, die cutting and embossing to achieve an elegant look.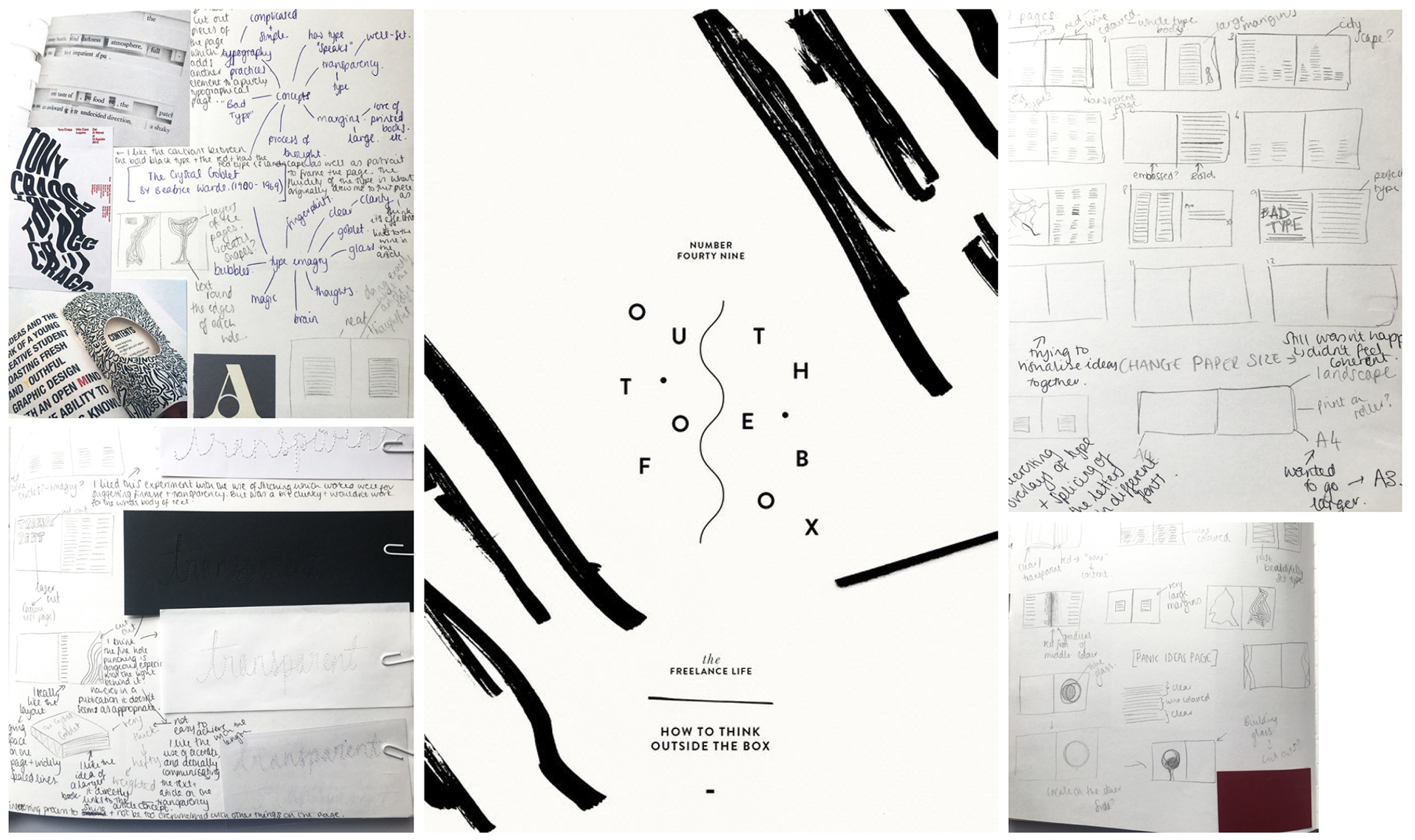 As the concept for my response began to take shape, I considered the importance of negative space to allow the copy to breathe, like piece of research on this page. The scamps show the development of my concept through different forms. Finally, in the bottom right sketchbook page, I landed on the idea to take forward.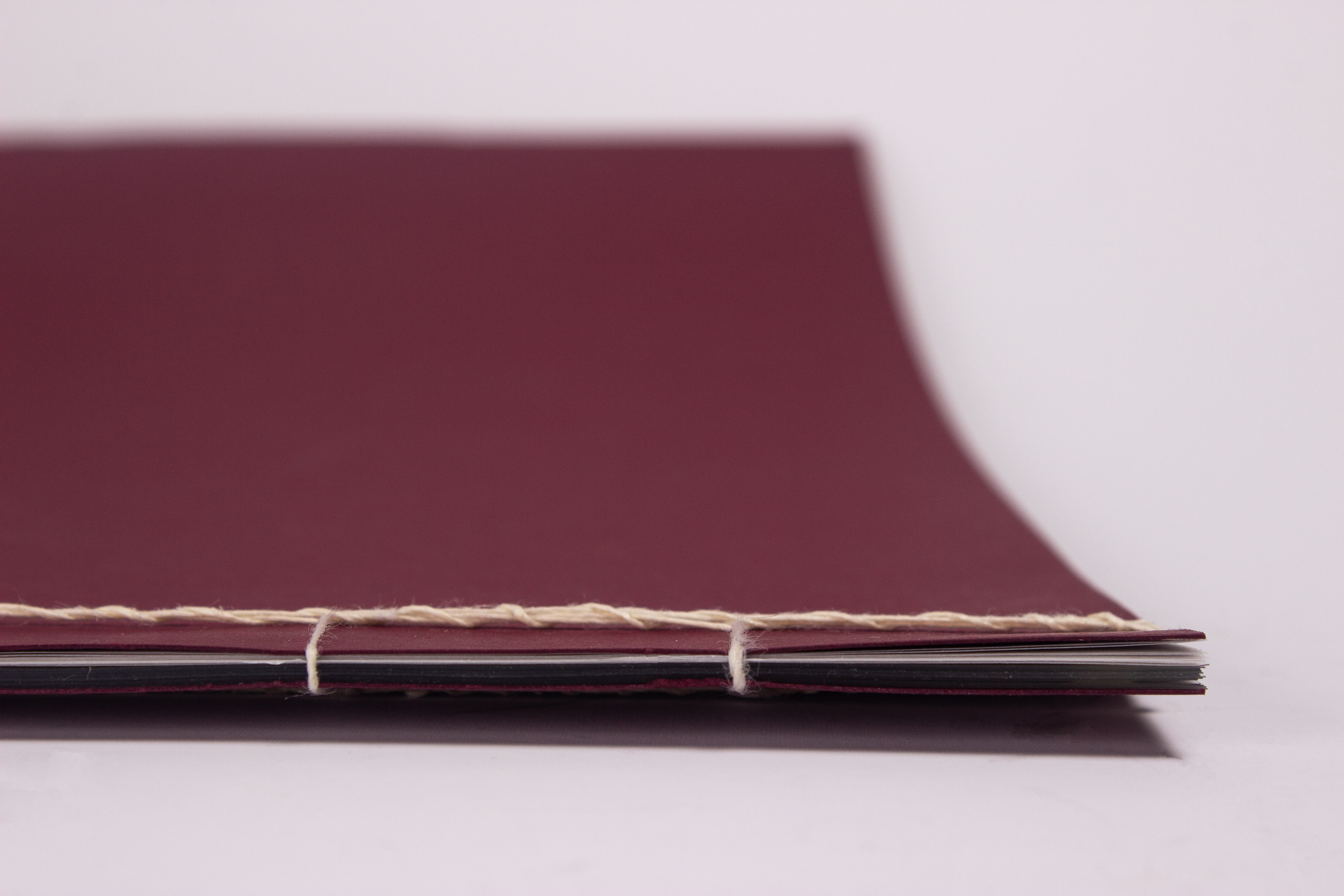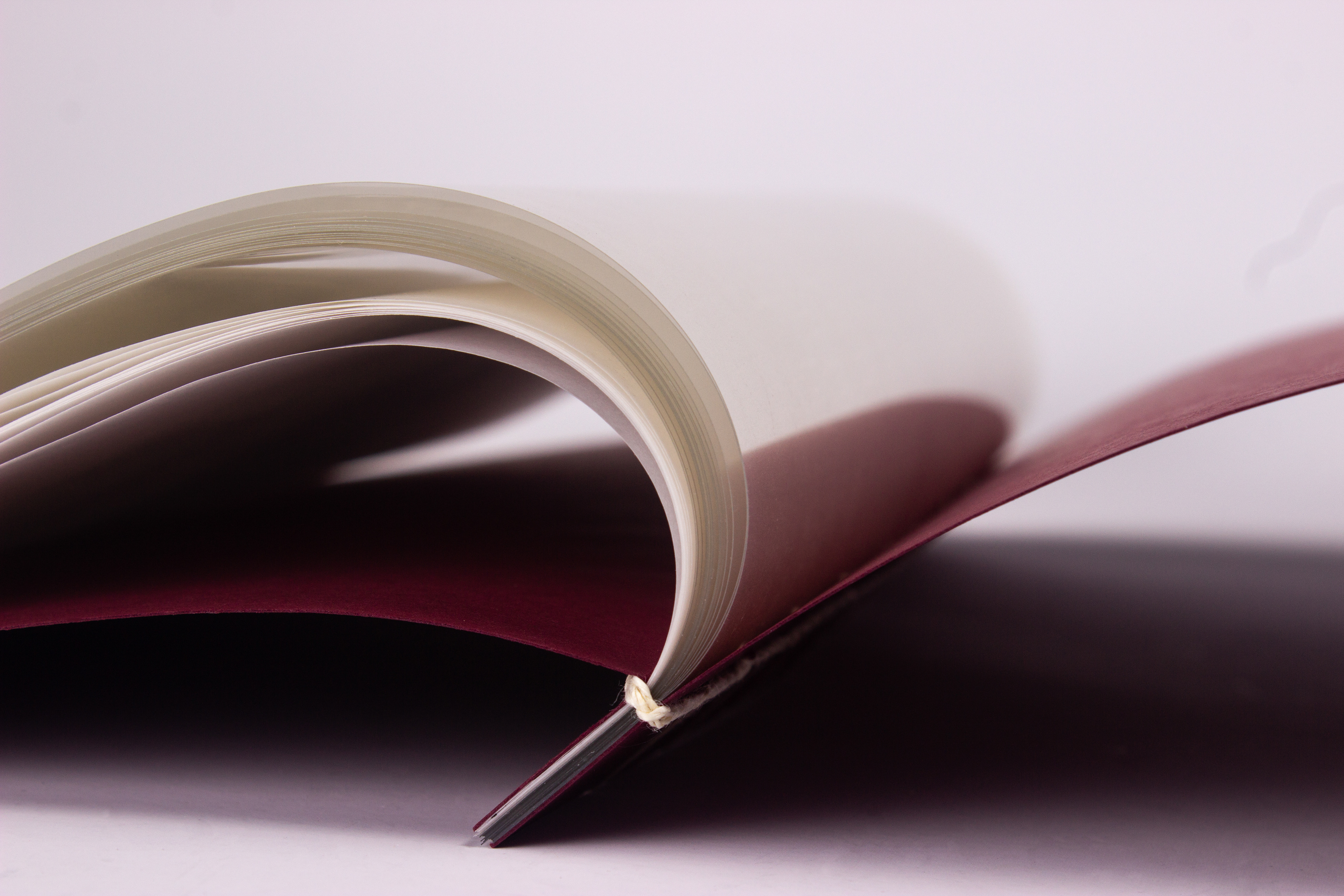 I chose a Japanese bind with beeswax thread to give a weighty feel to the publication like an old book.