I'm a recent Graphic Design graduate from Nottingham Trent University, with an artisan and varied approach to my work. During my degree, I aimed to incorporate as many new processes as possible. My style is ethereal, tactful and detail oriented. My strengths lie in branding design, typographically-led projects and photography. The project that I feel best showcases my design 'style' is the branding for Blu Cafe, as it combines textural patterns with clean typography and photography. I am really keen to build on my motion design experiments, and delve a little deeper into the world of branding design.
I have pursued photography as a hobby for many years and recently took on some freelance work which I have loved doing; I enjoyed working with people, capturing the atmosphere of events and honing my editing style. 
I still have so much I want to learn in my creative pursuits and I hope it's clear that I love learning new skills, pushing my work beyond my comfort zone and creating quality outcomes.
​​​​​​​
The dream: 
For my first role I would love to work for a small graphic design agency, surrounded by team of enthusiastic, innovative creatives taking on a variety of briefs to allow me to grow in my strengths and develop new skills. Graphic Design has allowed my creativity to meet my desire for structure and purpose, and I would enjoy working with people who feel the same, as well as learning from those who have wild creativity!
I was a creative child, I loved craft projects, picking up other people's cameras, baking and art.​​​​​​​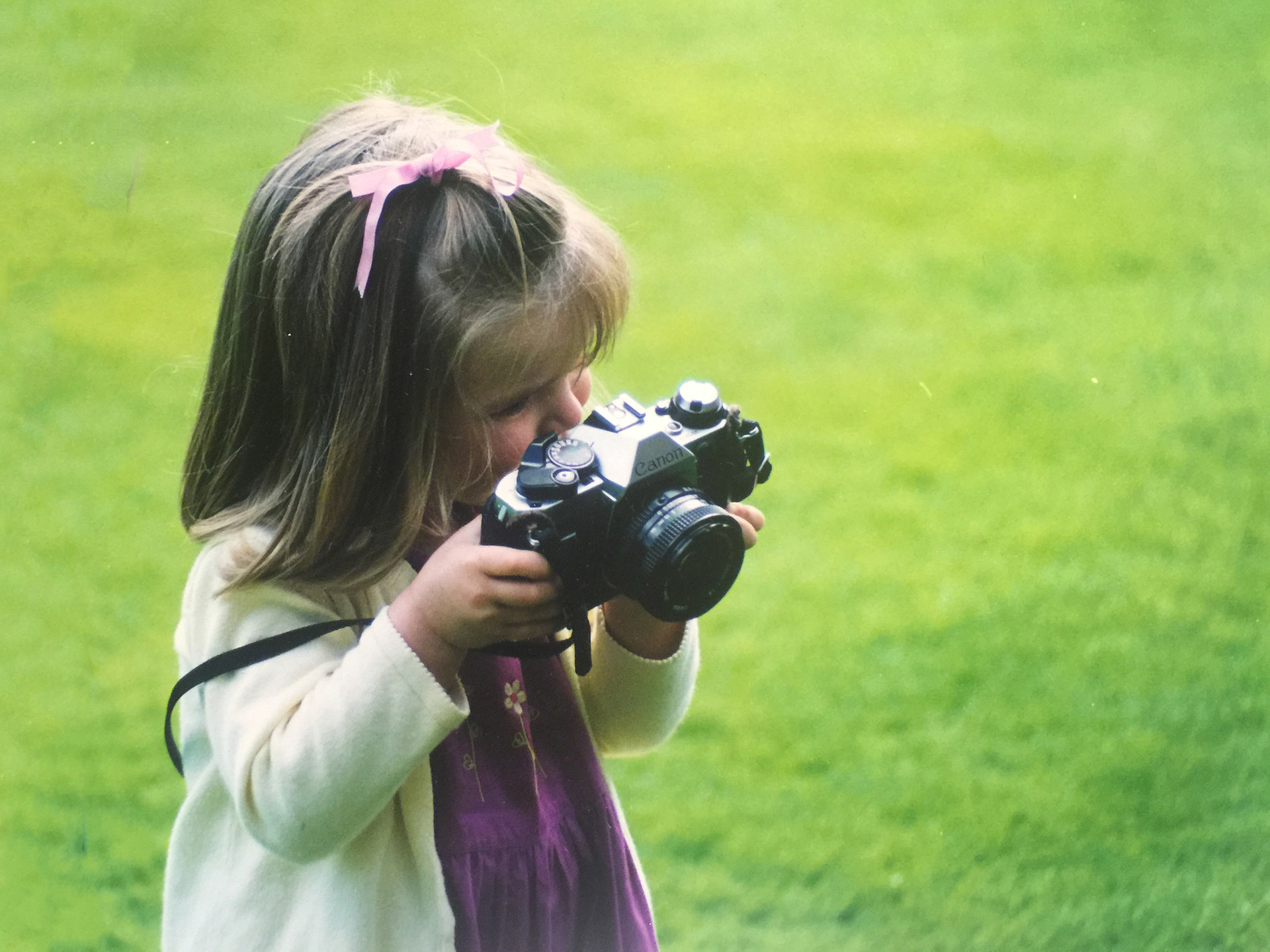 Even though I was academically able at school, I couldn't shake this need to be creative so I always took part in art clubs and chose art as one of my GCSE subjects. 
Through A Levels I continued to pursue art, however I didn't believe I would make it as an artist. 
I was always making comments about shop windows or signs, I would say "if they just moved that letter right a bit…" or "if they just moved those things out of the way and put that in the front…" so mum suggested I might be interested in Graphic Design, which had never crossed my mind.
I went to open days and found an array of differences between one Graphic Design course and the next. Within half an hour of being at Trent I was sold. The tutors cared that each student pursued their own trajectory and became the designer they wanted to become. You were encouraged to design how

you

designed. This was a very different experience to the other university open days that appeared to turn out cookie-cutter design graduates.
As the student reps in red t-shirts showed us around the screen printing studios, the Mac suites and the photography studios, I knew this course was not just going to teach computer based Graphic Design. It was going to allow me to use all my artistic knowledge, and my art techniques within the structures of Graphic Design. It gave all those creative feelings somewhere to go where there was a grid (although it could be ignored!) and reasons for the work I was producing. 
The whole of first year I felt so incredibly behind. I felt like everyone else on my course had done graphics before. I felt like everything took me so much longer as I Googled what I couldn't do. It was painful! I learnt through that year to allow my creativity to shine by drawing on my previous experience of art processes, and to keep coming up with ideas even if the execution wasn't quite there yet. My non-graphics background helped me to produce original ideas as I physically couldn't do what was 'on trend' and it pushed me to create even when I didn't know how. 
My third year tutor,  John Dowling, said that I kept him "on his toes" as I didn't want what was easily achievable and I enjoyed reworking a project until it was at it's best. I love being productive, I have an eye for detail and I care that I create to the best of my abilities. I also love learning new processes to add variation into my projects and working collaboratively.  
​​​​​​​